Experienced tennis coach Iztok Bombac in Atlanta explains the sensor and platform as a portable analytics solution. A Heart rate monitor and "stroke sensor" in one. The sensor works with an app for match charting and workload management. View unboxing below.
It promises to:
✓ Optimize player workload and work/rest ratio
✓ Monitor total and active playing time
✓ Track the number, type, and quality of shots
✓ Analyze rally length and game impact
✓ Balance training and recovery times
✓ Overlay matches scores with player performance
✓ Aggregate practice, tournament and season stats
✓ See the big picture of your player's performance
Armbeep delivers an affordable portable motion analysis device that allows players and their coaches to master the art of tennis with game-based coaching.
As we set up and tested the device everything worked well. There is an additional step in that a downloaded software on a computer needs to be used in transferring the data from device to the online interface/app. We see this extra step being a little cumbersome unless user is very dedicated to the process.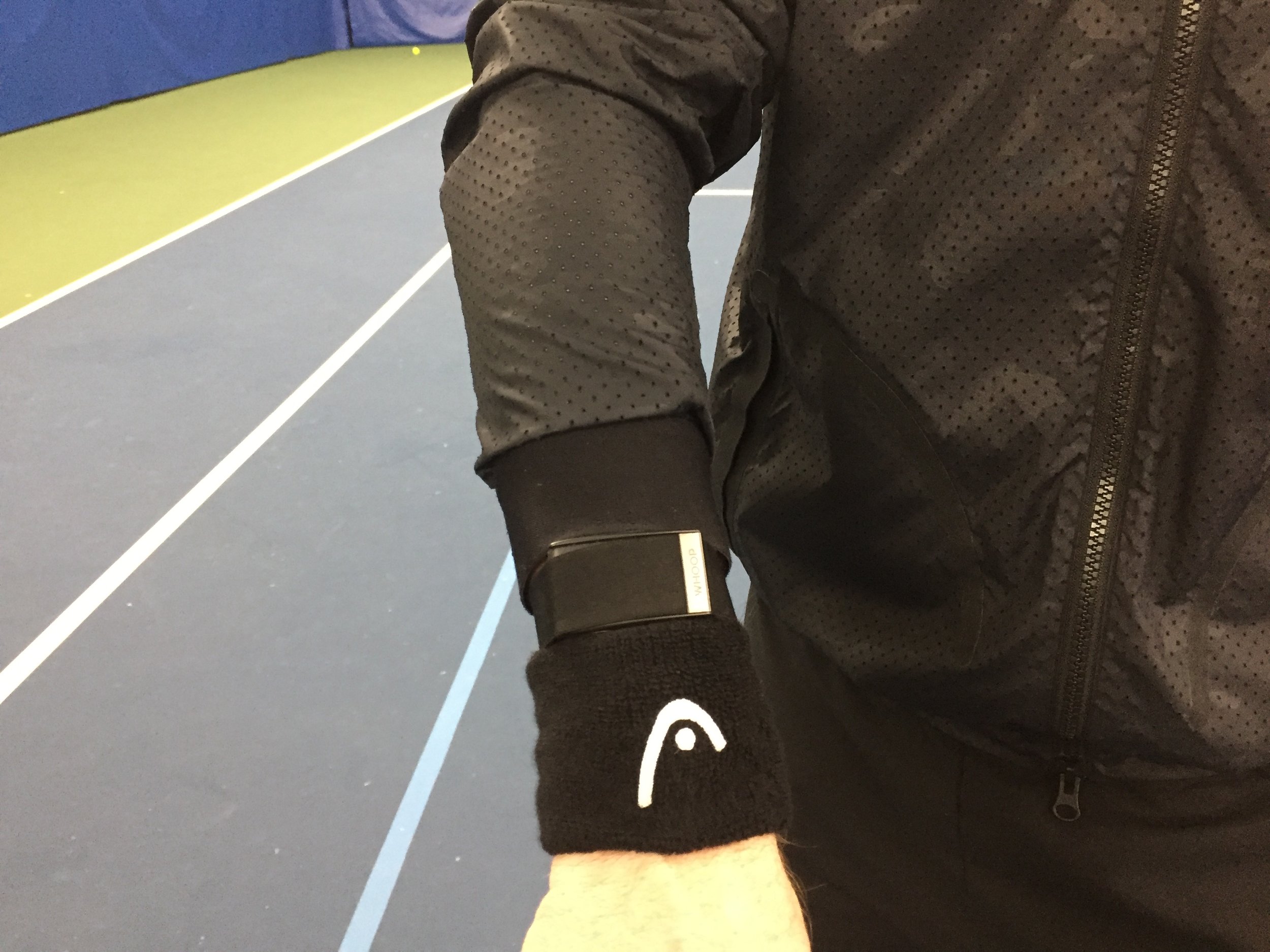 The sensor currently just slips underneath a regular tennis wristband. It stays nicely and was easy to connect to phone.
The manual app for coaching notes and stats work with the sensor data. Again, we feel as if this can be used in creative, individualized, and very productive ways when willing to put in the work.
An extensive interface with ability to filter workload in form of heart rate, spin rate, etc is available. The interface is fairly easy to navigate. We have no measures of accuracy but do find the data points to be interesting and valuable to dedicated players and coaches.
We ultimately find the Armbeep to be a very interesting 2nd Gen. tennis sensor for the dedicated player and coach!
For more information visit www.armbeep.com