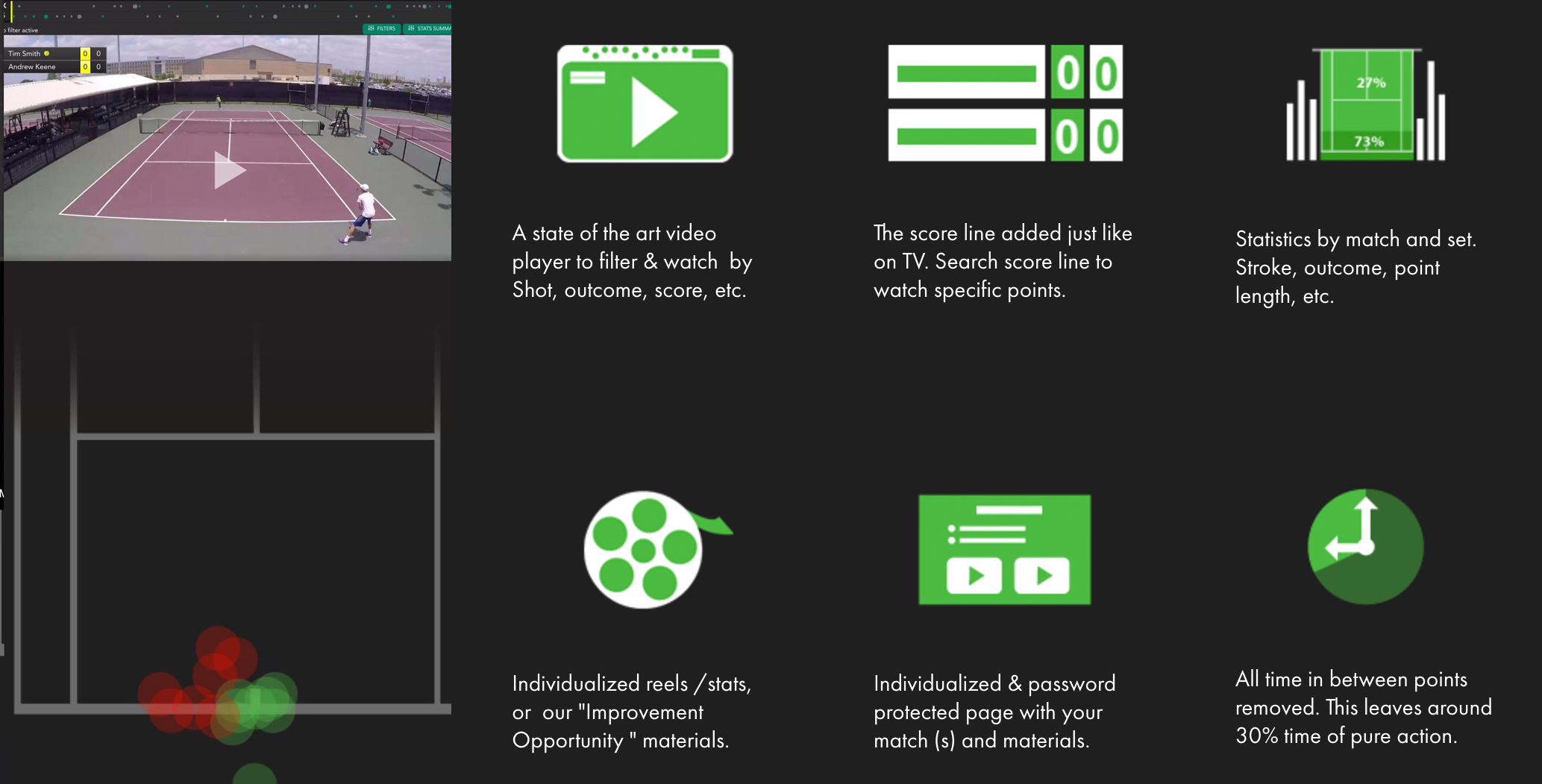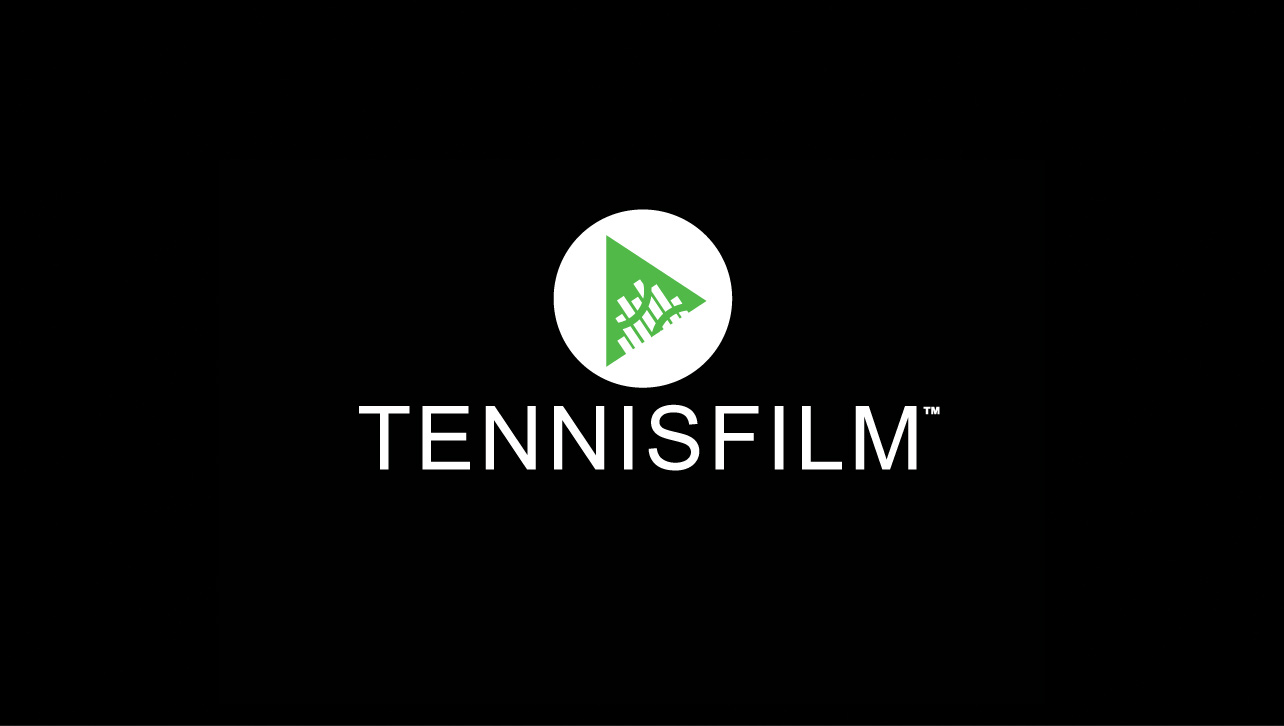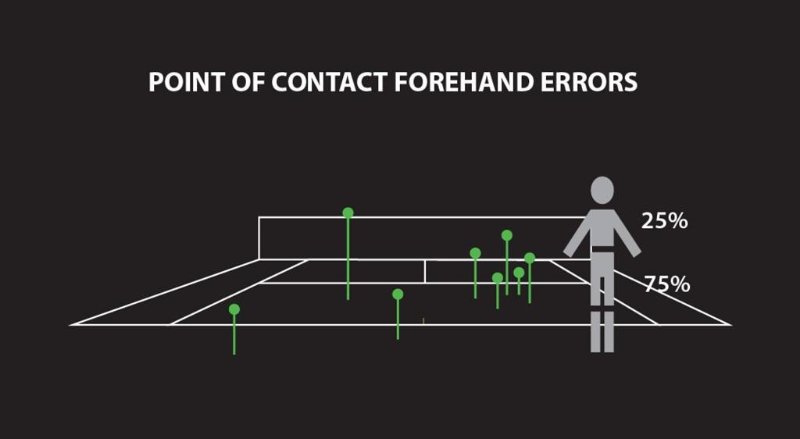 Tennis Film Analysis
$65.00
See your game the professional way!
Send in your match video and get a "Smart Video" back and we can create specific highlight reels & stat sheets etc.

Service trusted by Juniors, top 10 NCAA Div. 1 and ATP players.
1. SELECT (BUY) YOUR ANALYSIS.*
Or contact us directly via email to set up a fully customized package for multiple matches or even an entire season for individual, academy, federation, or school team.
2. UPLOAD YOUR MATCH
Follow the secure link to upload your match video(s). Make sure to use video from behind one of the players at least 6-8 feet up with all lines visible in the shot. Please note that the upload process can take some time, but as long as you leave that window open the upload will complete even if you are multitasking. We accept all major video formats, including MP4, MOV, AVI, and Quicktime. *You will be prompted to complete a short form immediately after choosing your analysis package if applicable to your choice.
3. GET YOUR ANALYSIS WITHIN 6 DAYS
We will send you a link to your password protected analysis page via email within 6 days of your upload. Share the link to show others the analysis.